Monday, September 10th, 2012
I was making pesto sauce this weekend and thought it would be nice to have a decent photo to go with the recipe. This basil pesto recipe comes from my mom. It's simple and delicious. Here's the photo and the recipe: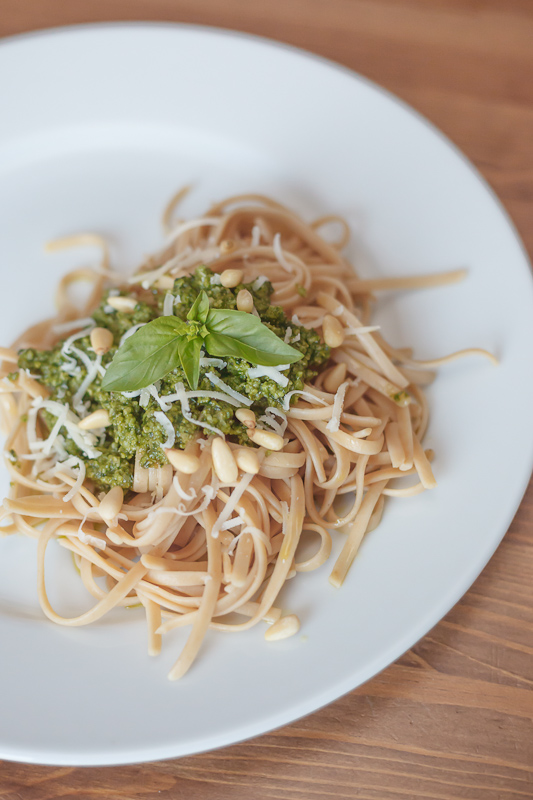 Pesto Sauce Recipe
Ingredients:
2-4 large garlic cloves (depending on taste)
2 cups fresh basil, Loosely packed
1 1/2 cups parmesan cheese, shredded
2/3 cup pine nuts
3/4 tsp salt
1 cup olive oil
Directions:
Blend garlic and basil in a food processor to make a paste. Add cheese, nuts, and salt. Slowly pour in oil while processing.